November 14, 2019
Edge Chromium: a first version is available in test
Microsoft has announced the arrival of a new version of its Edge browser under Chromium compatible with machines using a 64-bit ARM processor.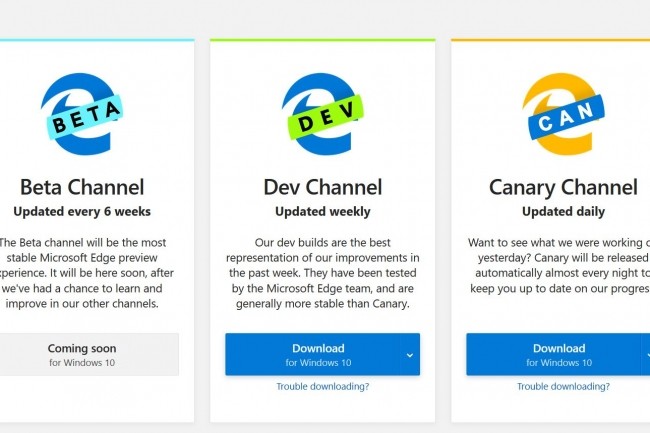 It has been known for some days that the development of the first stable version of Edge Chromium, the new Microsoft Internet browser that uses the same rendering engine of Chrome, is available in Release Candidate 64-bit version for Windows and MacOS. Another version for 64-bit ARM PCs is in preparation.
The first version is broadcast on the development channel called "Canary", a first phase before going on the channel "Dev" then on the beta channel. So we are still far from a successful version. The old Edge said "Spartan" was already running on this platform, so has Firefox since January while Chromium is still working on the project.
The new Microsoft Edge Chromium for traditional PCs is currently available in its near-final Beta channel via the Microsoft Edge Insider Member Testers website. It will be proposed in final version for Windows 7, 8.1 and 10 as well as for MacOS on January 15th.edge chromium