April 28, 2021
Spotify launches its own paid subscription podcast service
Spotify is the most popular music streaming service around today. And the giant intends to do everything to keep its place. Including by relying heavily on podcasts.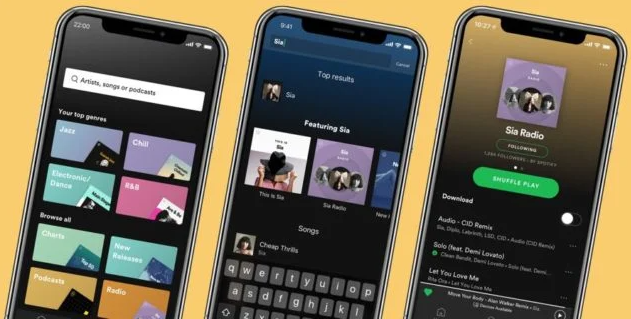 Podcasts are a separate category in the world of audio streaming. An increasingly popular category. Many users listen to it on a daily basis. And streaming platforms are well aware of this. They now integrate them natively. Today, Spotify takes it a step further by launching a paid subscription service.
Spotify launches paid subscription podcast service
Last week during the Spring Loaded event, Apple announced the imminent arrival of a new subscription podcast service. Not to be outdone, Spotify in turn is announcing the launch of a very similar service, but in the case of the streaming platform, Anchor will help manage paid subscriptions and content.
And frees himself from Apple's commissions
According to the Spotify statement, "By enabling broad distribution of content accessible only to subscribers, our goal is to help podcasters maximize their subscription audiences and grow them from their existing listener base. Directly in Spotify, this content will be searchable and searchable like any podcast episode. "
Users can therefore search for paid podcasts through the application but if they want to subscribe, they will have to leave the application and pay via Anchor, which allows Spotify to free itself from the commissions, in particular those of 30% charged. by Apple on all in-app purchases. Spotify is also hoping to attract creators by announcing that, for the first two years, the platform will not take any commissions. After that, she will charge 5%, a very competitive rate.
Podcasts have become more and more popular in recent years. Not long ago, Spotify managed to get the highly regarded creator Joe Rogan to sign an exclusive content.