August 23, 2021
LG shares progress in 6G developments
LG announces that it has taken an important step in the development of 6G. Its teams have managed to broadcast a 6G signal 100 meters away.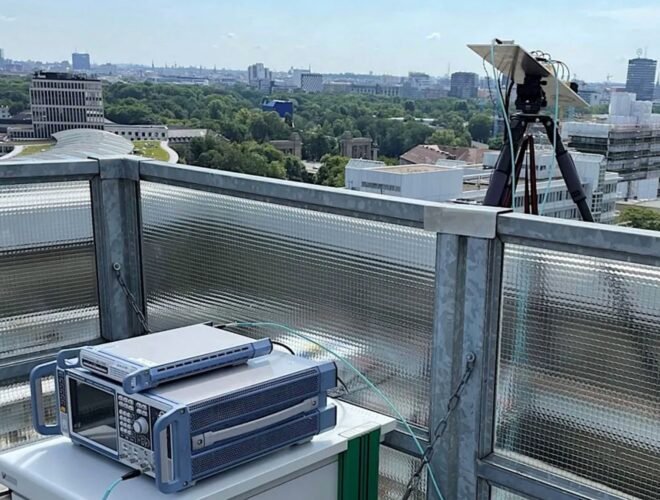 LG takes a major step forward for 6G
Work on 6G started several years ago now and it seems that things are progressing well. At least that's what we imagine. Today LG has decided to share some progress on its work. According to the South Korean giant, a new big step has just been taken. LG teams have managed to broadcast 6G over a record distance of 100 m.
Its teams managed to broadcast a signal 100 meters away
Yes, you read that right ! 100 meters, only! And to be honest, at this stage of development, you shouldn't expect more. This is due to the THz frequencies that the 6G will use. Their range is extremely limited and the loss of power consequent when the signal passes through the antennas.
An obvious solution to the problems would be to build even more towers and antennas, but that is not necessarily possible, let alone the question of cost. It is for this reason that LG is actively working with the Fraunhofer Heinrich Hertz Institute and the Fraunhofer Institute for Applied Solid State Physics to develop a power amplifier capable of better targeting and directing wireless signals such as 6G.
Keep in mind that 6G will not arrive for many years to come, and by then the performance should be much more impressive. Or at least that's what we hope for. To be continued !