July 11, 2020
Crypto.com review: the Bitcoin bank card with Cashback
Still very young, Crypto.com does not intend to allow its conduct to be dictated by older and less innovative companies. The platform has multiple tools to overshadow some of the big names in the industry, Coinbase or Wirex in the lead.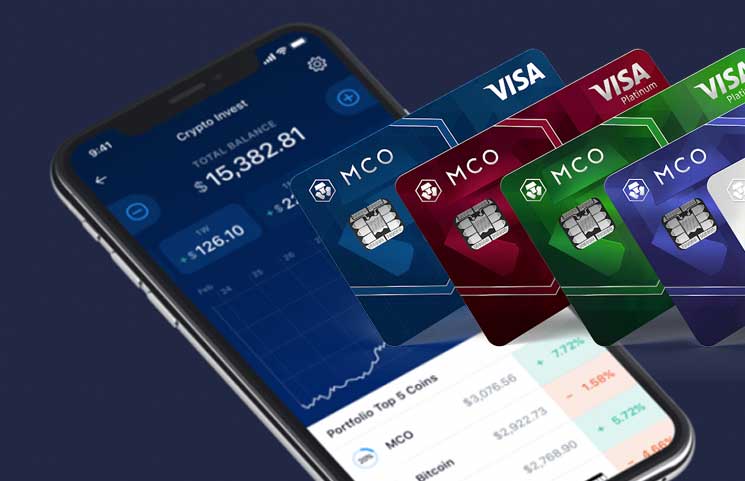 The domain name Crypto.com was first registered when the Internet was barely known to the general public, in 1993. It was obviously not about Bitcoin, not even managing money, but simply of cryptography. Founded in 2016, the Monaco company has gradually grown a vast project on cryptocurrencies.
First established in Hong Kong and Singapore, it is obviously in Asia and in the region's fintech accelerators that it has made a name for itself. The project as a whole is based on the MCO token that it officially launched in May 2017. Monaco then carried out several fundraising events while obtaining VISA approval in order to quickly offer withdrawal / payment cards. Things then accelerated, but it was with the takeover of the domain name Crypto.com that the brand really took off, increasing the number of advertising campaigns and "coup d'etat" actions like this card announcement " made of metal ".
Crypto.com basic services and opening in a few clicks
Basically, the Crypto.com project was essentially about storing its cryptocurrency on its mobile so that it can then be spent through the use of a debit / payment card. An already ambitious goal when you think about the time that will have been necessary to see appear the first really usable cards. Moreover, Crypto.com logically decided to launch out in the United States before coming to "conquer" Europe … and yet, only a few countries are currently concerned on the Old Continent.
Legacy of this mobile past, Crypto.com still involves the use of a smartphone and the creation of an account on the platform's app. No, do not look, there is no software, no functionality directly usable from a desktop. Of course, Crypto.com has two applications depending on whether you are more Apple or more Android and despite this limitation to only mobile devices, you will see that Crypto still has more than one string to its bow to tip the scales. in his favour.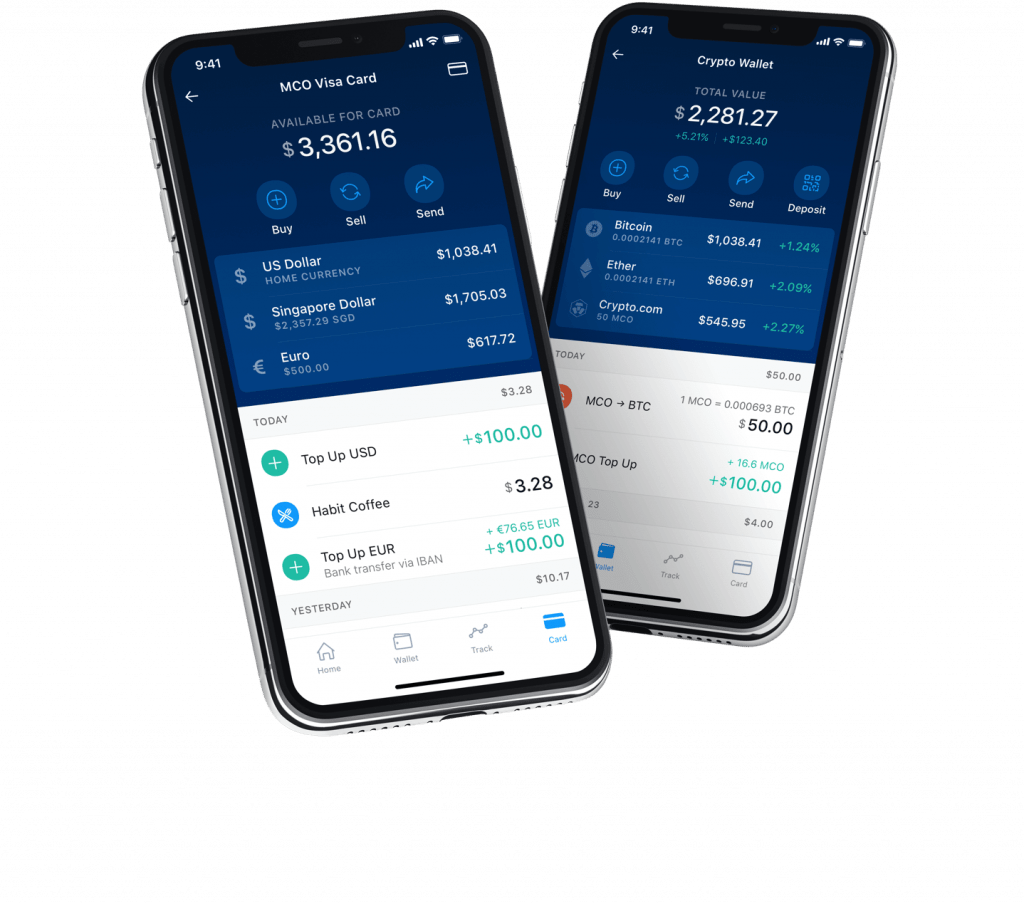 You take advantage of an interface that is about as simple and practical to buy / sell / manage your cryptocurrencies. Here again, Crypto.com is distinguished by the immense choice that is offered and more than 50 cryptos are accessible with the inevitable (BTC, ETH, XRP, LTC), but also some "rarities" (DAI, GNT, FET). Of course, the two cryptos set up by the platform are in a good place: the MCO and the CRO could not be forgotten. However, we are a little surprised to see that Bitcoin Cash (BCH), DASH or Ethereum Classic (ETC) are not currently supported. A loophole that Crypto.com appears to want to resolve quickly.
Cashback and "gifts" to make VISAs attractive
Buying, storing and selling cryptos is one of the main activities of Crypto.com which can largely replace many other solutions by allowing the centralization of all your transactions thanks to the quantity of recognized currencies, but also thanks to the speed. transactions. We haven't used it for very long, and not for large amounts of money, but from what we've seen, it's very responsive. But and we were talking about it from the introduction, Crypto.com is mainly looking to walk on the beds of a certain Wirex.
Crypto.com does have a wide range of cash / debit cards, of course, being backed by the heavyweight, VISA. Obviously, for users this inspires confidence, especially since the said cards have already been available for a few months in the United States and they do not seem to experience any particular setbacks. The first feedbacks are rather complimentary, even if it will be necessary to come back to a few key points. At Crypto.com, it's not one, but five cards from Midnight Blue to Obsidian to Ruby Steel, Jade Green / Royal Indigo and Icy White / Rose Gold.
Be careful though, this is not cashback in the strict sense of the term. Indeed, the money paid to the card holder is not in cash, but in MCO tokens which are found on the Crypto.com wallet. The idea is obviously to further support the platform and its cryptocurrency. Note also that the wide publicity made on metallic VISA cards actually only concerns cards from the second tier, Ruby Steel and above. Note also that the limits of the basic card – the Midnight Blue in PVC – are relatively low: $ 200 withdrawal over one month and $ 2,000 conversion over one month.
Of course, the suit of the cards isn't their only difference. For Crypto.com, this is to distinguish / reward users based on their willingness to get involved in the platform project. So, while the Midnight Blue is free, it is necessary to buy 50 MCO tokens and keep them on your Crypto.com wallet for 6 months for the Ruby Steel. An amount that then rises to 500 MCO, then 5,000 MCO and finally 50,000 MCO on the Obsidian. Of course, in return, the latter offers very interesting benefits such as a 5% cashback on purchases made with the card and even 10% at AirBnB or Expedia, while Spotify and Netflix subscriptions are refunded.
Crypto.com seeks to shake up the market …
Since the founding of their first company – Monaco – the promoters of the Crypto.com platform seem to want to change the way of seeing and understanding cryptocurrencies. The cashback and "gift" systems around the use of different withdrawal cards are there to prove it: Crypto.com seeks to retain its users and to involve them ever more in the success of the platform's CRO tokens. . Rather than being just a passive user, one should invest in OLS to get more and more profit.
Crypto.com also encourages staking and interest-taking by locking in MCO tokens. The idea is obviously to dissuade users from reselling their tokens as soon as possible. We then run the risk that the value of our tokens will collapse and nothing can be done about it since they are blocked. Recognize that this is a significant risk, but ultimately linked to the very philosophy of Crypto.com. However, as it stands, the tools available to users, the smartphone application and the myriad functionalities perfectly complement a debit / payment card which should prove to be more and more attractive. To watch very closely.