January 31, 2020
Hummer EV: the largest SUV returns and goes electric
Little present in Europe and extinct after only 20 years of career in the world, the brand recovered by General Motors in 1998 resurfaced in 2020 with an all-electric SUV.
If Hummers are rare in our streets, although a little less across the Atlantic, the brand disappeared in 2010 after having found no buyer has left a lasting mark in automotive history. Between SUV, luxury (for its price) and military vehicle, the Hummer had during its short existence no equivalent. Civil variation of the M998 Humvee transporter used by the American forces on the ground, it made history when General Motors bought the Hummer brand from AM General in 1998. The American hastened to market several variations , the H1, H2 and H3, but having been unable to find sufficient profitability in the business, ceased operations in 2009. The last vehicles left the Shreveport factory in mid-2010. A short-lived adventure… which is starting all over again.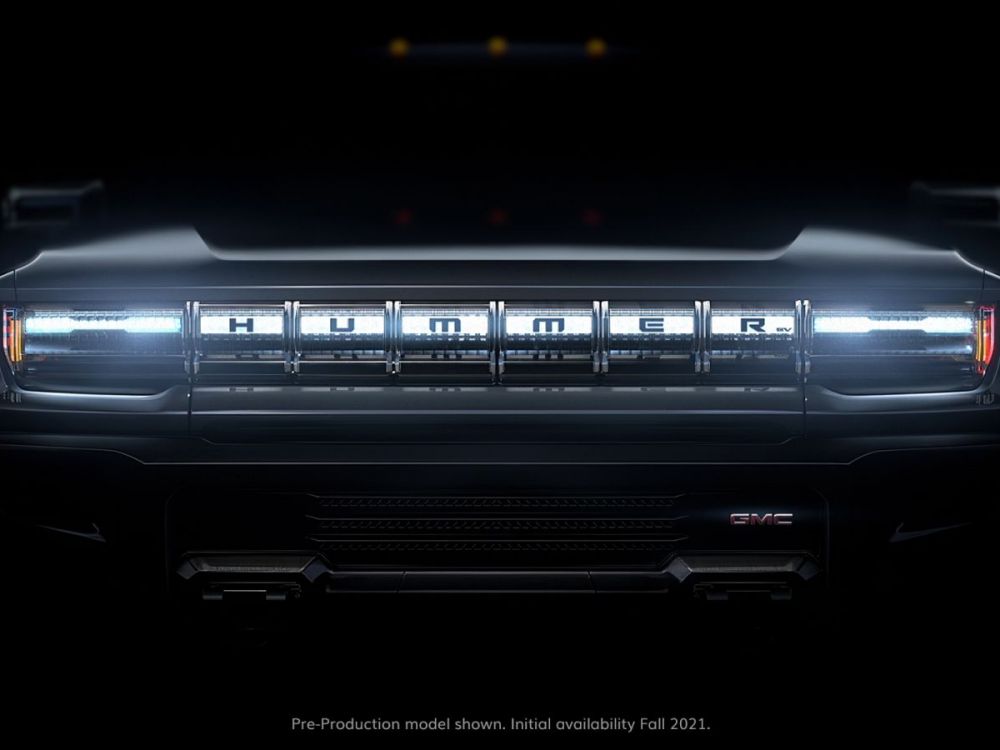 Powerful but silent
Through a video posted on YouTube, GMC, the division of General Motors which produces commercial vehicles and trucks, reveals a new vehicle, the Hummer EV. The latter will be an all-electric vehicle powered by 1,000 horsepower and 15,000 Nm of torque. Its commercialization will take place next year, in 2021. In the short video, GMC makes us understand that the engine will not roar with power, and that its silence will be its first quality. The other is of course its eco-responsibility.